Summit Express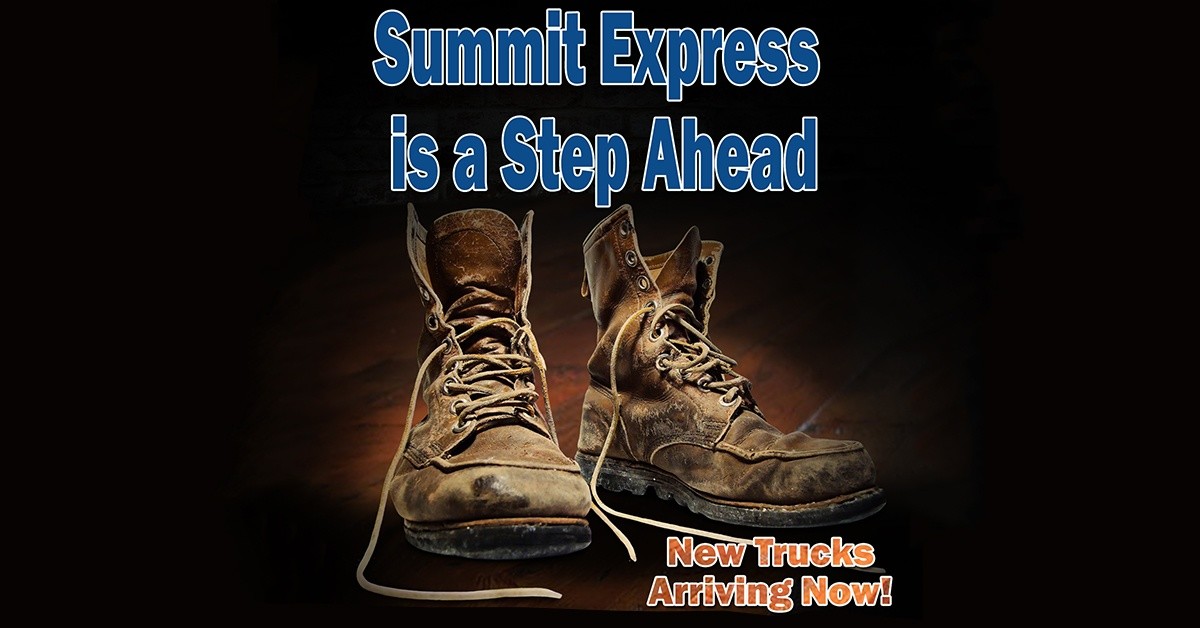 Student Driver Jobs at Summit Express
This company's jobs will be updated shortly...
Requirements
Driver Type(s)
Company Driver
Team Drivers
Benefits
Health Insurance
Vision Insurance
Dental Insurance
Life Insurance
Cargo / Collision / Liability Insurance
Retirement Plan
Paid Vacation
Paid Weekly
Layover Pay
Paid Fuel Surcharge
Direct Deposit
Company Overview
Summit Express
(877) 989-5731
As a specialized, light-weight load carrier, Summit Express provides one of the best, well-rounded packages out there. With an established and growing customer base, Summit Express is also able to offer loads of extras like accessorial pay, 75% drop and hook loads and excellent equipment. For drivers looking to elevate their career a notch, Summit also offers a unique lease program giving you the reins to run your way without a lot of risk. As a successful, professionally-run company with a reputation for having the industry's most courteous and experienced drivers, now's a great time to for you to Find Success at Summit!
Contact Info
Summit Express
2312 Northyard Ct.
Ft. Wayne , IN 46818
Phone Number
Recruiting : 877-989-5731
Connect with Summit Express