Koch Companies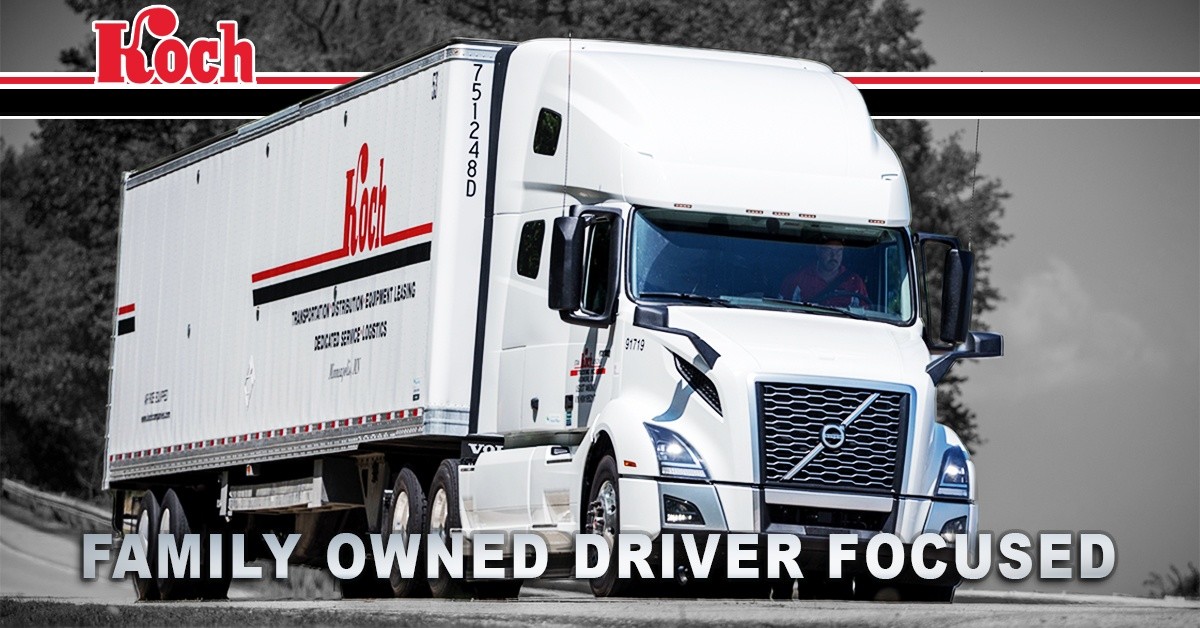 Student Driver Jobs at Koch Companies
This company's jobs will be updated shortly...
Requirements
Driver Type(s)
Company Driver
Owner Operator
Team Drivers
Benefits
Health Insurance
Vision Insurance
Dental Insurance
Life Insurance
Cargo / Collision / Liability Insurance
Retirement Plan
Paid Vacation
Paid Weekly
Layover Pay
Pickup/Drop Pay
Paid Fuel Surcharge
Direct Deposit
Company Overview
Koch Companies
855-574-2236
Stan Koch and the History of Koch Companies.
Koch Companies is a privately held company founded by Stan Koch. We began serving customers in the mid 1950's as a manufacturer's representative of chain, cable, rope, twine and other related products. As we expanded into the transportation industry, Koch gained a reputation for being a company that customers could count on. Over the years, eight dedicated companies have joined forces to become one strong entity… the Koch Companies. By keeping up with technology trends, Koch as become a leading, full-service transportation and distribution company offering service that is second to none.
Call or Apply Today to Find Out More!
Contact Info
Koch Companies
4200 Dahlberg Dr
Minneapolis , MN 55422
Phone Number
Recruiting : 855-574-2236
Connect with Koch Companies